Apartment 60M²
The apartments include a shower/bath, WC, flat screen TV, complimentary WIFI, hair dryer, radio alarm clock, desk/dining table, fully equipped kitchen with Nespresso machine, fridge, microwave and general access to the washing and drying room. Shared use of the roof terrace and bicycle storage is included.
 
Price per day
For two persons € 330,-
For single person € 230,-
 
Back to apartments overview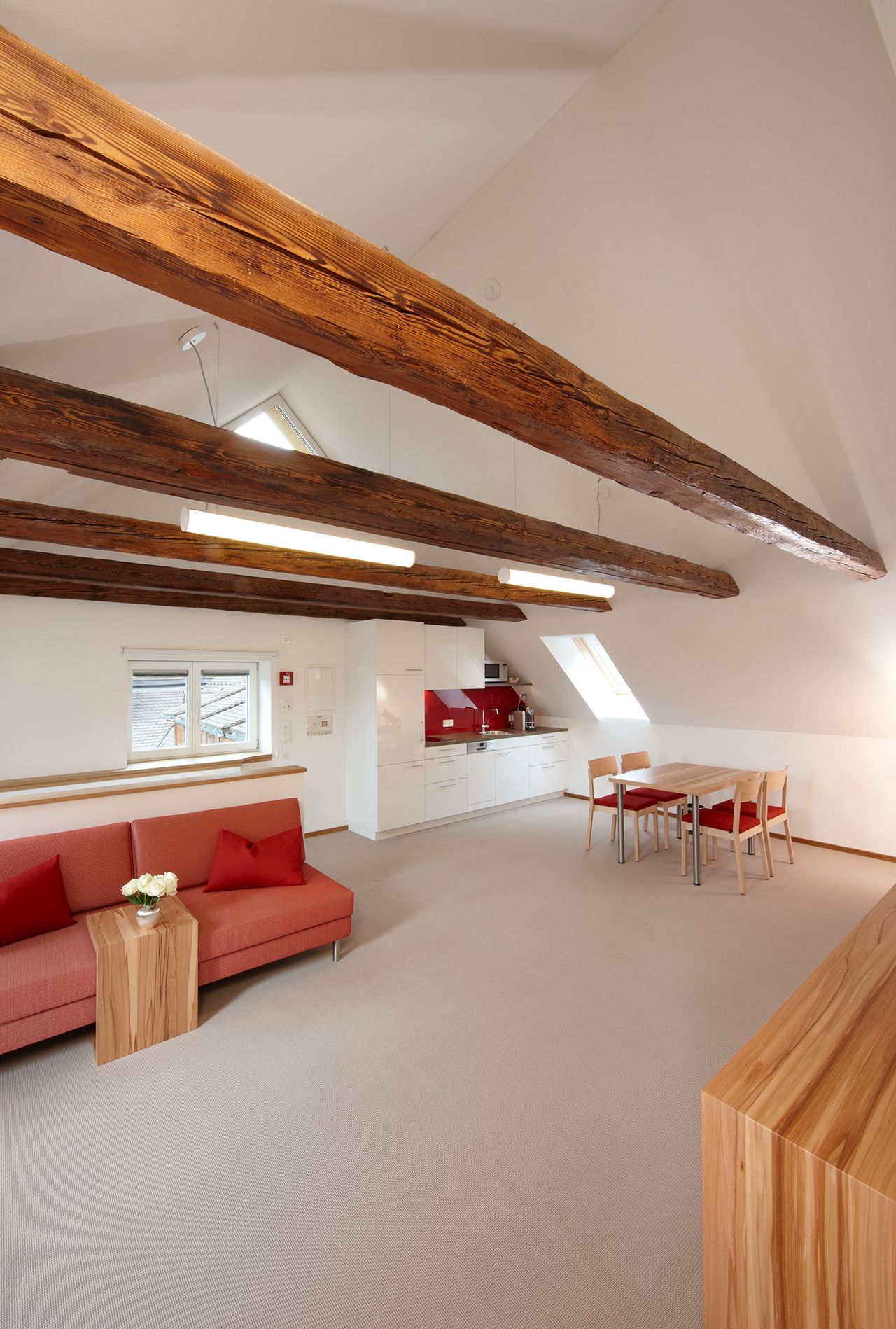 Check-in is open at the Gutwinski hotel until 11:00 pm. In case you wish to check in after 11:00 pm, please inform us on the day of your arrival.
 
The breakfast buffet at the Gutwinski hotel is included in the price. Breakfast is served from Monday to Saturday from 7:00 am to 10:00 am, on Sundays and public holidays until 11:00 am.
 
Please note that for extra beds, a surcharge of € 80,- per night applies. Children aged 0-3 staying in their parents' room are exempt from charges. We are happy to supply complimentary cots as well as charged extra beds upon request.
https://www.gutwinski.cc/appartements/appartement-60/